There are few pieces of furniture that garners more attention than your dining room table, especially during holidays and special events. It is where family and friends will gather around for hours over dinner, drinks and fun conversation.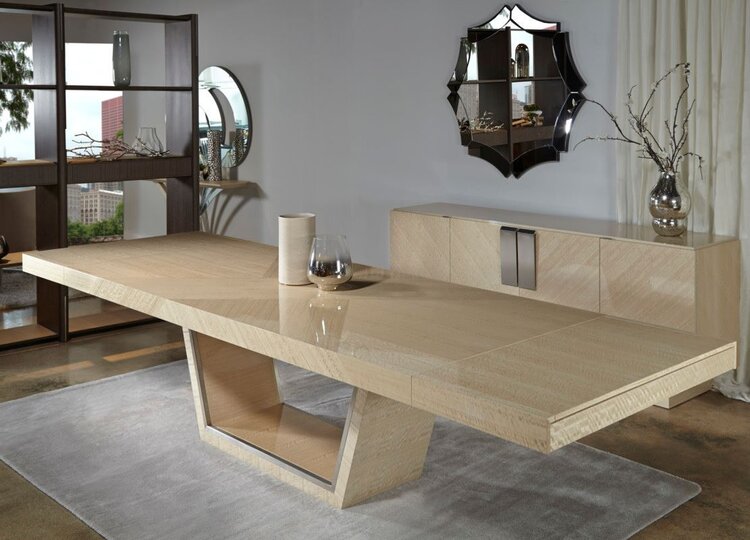 Your dining room table should be more than just a structure that supports dishes and plates, it should the center-piece that reflects the personality of the owner and the style of the home.
When Mobil Fresno- Planum designed the Aria Polar Eucalyptus Dining Table that is exactly what they had in mind, a fully functional center-price and focal point. The Aria Dining Table is hand crafted by artisans in Portugal using methods handed down by generations of fine furniture craftsman.
The Aria is available in different woods, or in a variety of hand-polished lacquer colors, like the Polar Eucalyptus Frise shown here. Each table comes with a set of two 15 3/4″ leaf extensions and features sleek stainless band accents the dining table base. There is even a matching pedestal buffet to further complement the Aria table and your dining room.
See the Aria and other examples of luxury dining at Mercato Interiors.